A year ago, on 14th June 2016, the Lay Dominicans of the Spanish province organized the symposium "Religions in today's world". The video of this symposium is now available on YouTube and the original Spanish language is translated (subtitles) into English and French.
Central questions of the symposium were:
What role do the great monotheistic religions play in today's world? Religion cannot be treated as something of the past. Neither can it be considered an accessory aspect of people's lives or something that should be confined to their private sphere. Religious belief shapes the life of the believer, her/his way of being and acting in the world.
Is religion an obstacle to social and cultural development, for peaceful coexistence and freedom?
In order for religion to be a part not of problems, but of solutions, believers must be able to explain how our beliefs have contributed to shaping present-day societies with their lights and shadows. But it is also necessary to become aware of the challenges we face and how we can commit ourselves to overcome them.
The Lay Dominicans organized the symposium, because they believe this will only be possible through an open and sincere dialogue between the believers of the great monotheistic religions and with society as a whole.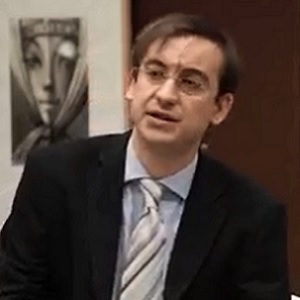 Lay Dominican Mr. Vincent Jara was responsible for the organization of this event and as moderator he led the discussion about the role played by the great monotheistic religions in the current cultural, political, economic and social panorama.
 
The panel of representatives of the Jewish Community, the Catholic Church and Islam consisted of:
• D. Baruj Garzón: Former Chief Rabbi of the Jewish Community of Madrid.
• Fr. Jean-Jacques Pérennès, OP: Friar of the Province of France and specialist in the Arab world. He is currently Director of the Jerusalem Ecole Biblique.
• D. Riay Tatary: Imam of the Central Mosque of Madrid in the neighborhood of Tetuán. President of the Union of Islamic Communities of Spain.

Go to the video: https://www.youtube.com/watch?v=OZJmuB-Jm-A

Hint:

Learn more about the Lay Dominicans in Spain http://laicosop.dominicos.org/