The 10th Assembly gathered together in Fatima has elected a new council. The members for the next four years are Maro Botica, Felix Hoffmann, Damien McDonnnell, Ludovic Namurois, Vilija Šemetienė. As European member of the International Council (from 2019) the delegates elected Gabriel Silva.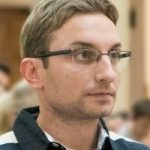 Maro Botica (34) is married, is a finally professed Lay Dominican from the Province of Hispania, and the Fraternity of El Olivar in Madrid, together with his Spanish wife. Their first child will be born in December. He comes from Croatia – Dalmatia, from a small island Korcula (where Marco Polo was born), but has been living in Spain for more than ten years. He has a degree in Moral Theology and a Master in Bioethics. At present he teaches religion in a high school and he is working towards a doctorate in History. He is also a member of the youth group in the Dominican parish of El Olivar in Madrid.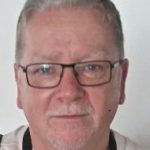 Damien McDonnnell (54) is married, with three grown-up children, and lives in Carlow. He has a financial background and works in the Irish Civil Service. He studied Foreign Trade – Business Law, has studied Divinity and New Evangelisation and is a qualified catechist. Damien is President of the Lay Dominican Chapter in the Black Abbey, Kilkenny and is Irish Provincial treasurer. Formation and the New Evangelisation are areas of particular interest.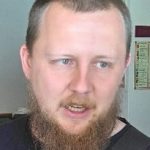 Felix Hoffmann (31) is single, and is a pastoral worker near Leipzig. He likes to talk and work with people of all ages, but especially with young people. He has no role in his Fraternity because the Fraternity is 600 km away. He believes that the exchange among the Provinces is an opportunity to become more and more a family and to improve our preaching of the gospel.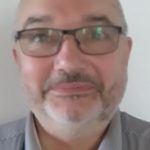 Ludovic Namurois (51) is married with three children; he is a former banker, responsible for the accounting of a college, President of the Vice-Province of Belgium, where he works with some Brothers in a Dominican pub. He also accompanies a new Fraternity created in the prison of Ittre. This manages to connect people and he therefore finds communication very important.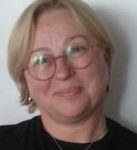 Vilija Šemetienė (55), an economist-mathematician, was married, has three grown-up children, and lives in Vilnius. She is responsible for formation in her Province and is treasurer of the Fraternity in Lithuania. Being Dominican for her means testifying to God's closeness, encouraging people to build a Christian life in a technology-driven world.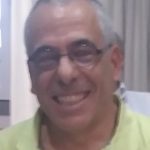 The future European representative on the International Council (ICLDF) is Gabriel Silva. Gabriel (52) is married and has two children. He was a journalist for many years and now works in restaurants. He has had several functions in his Fraternity and is a former President of the ECLDF.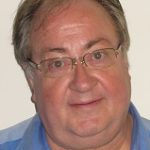 The present representative for the ICLDF until 2019 is Klaus Bornewasser.
Klaus (66) is married and has two children. He was a teacher and headmaster of the school, but is retired now. For years he was the president of his fraternity.
The 10th Assembly of the European Council of Lay Dominican Fraternities (ECLDF) took place from 4-8 October 2017. The central theme was 'Preachers of Hope'.
The next Assembly will be in 2022.